Download:
docx
|
pdf
Non-substantive Change Request
0535-0039 – Fruit, Nuts, and Specialty Crops
Almond Price Inquiry – 2021 Crop Preliminary
Almond Price Inquiry - 2021 Crop Final
As part of continually reviewing comments about previous surveys and data needs from data providers, updates were made to the Almond Price Preliminary and Final questionnaires.
NASS added a combined Butte/Padre variety to the almond price table (shown in red).
From To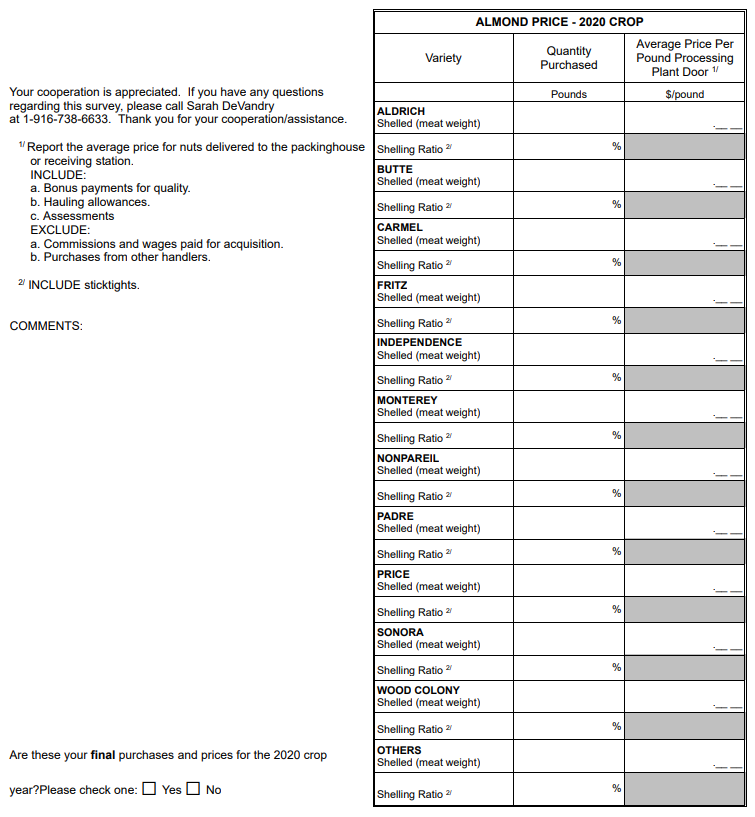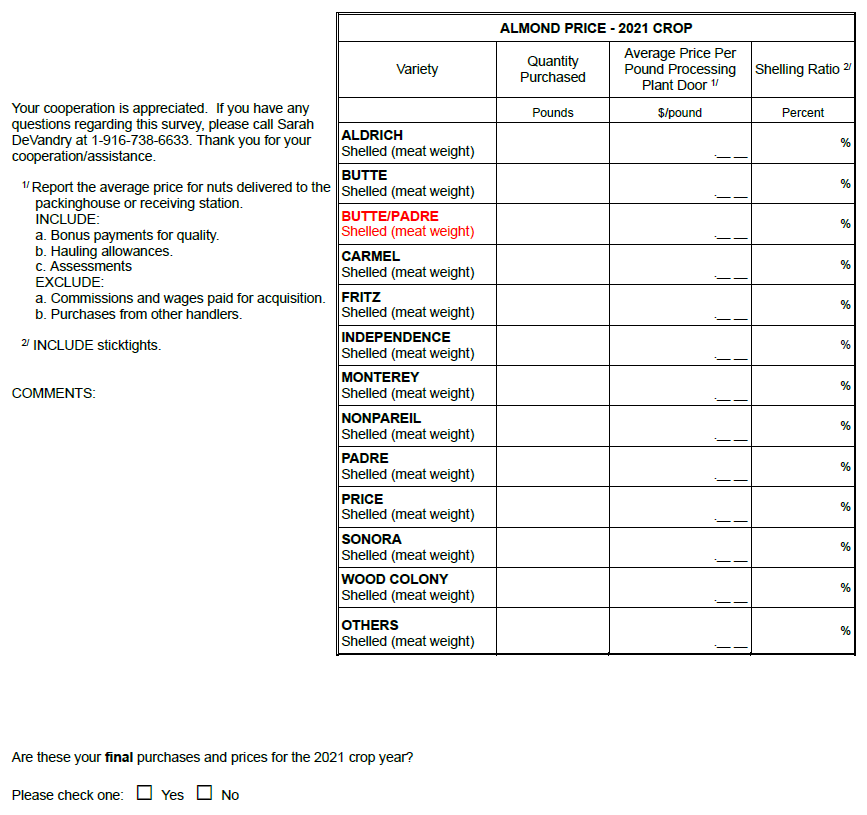 Shelling ratio is now its own column instead of a row after each variety.
These changes will not impact the current sample size or respondent burden.
| | |
| --- | --- |
| File Type | application/vnd.openxmlformats-officedocument.wordprocessingml.document |
| Author | hancda |
| File Modified | 0000-00-00 |
| File Created | 2022-05-12 |